コイ・ビート/ Koi-beat
NAKI-CX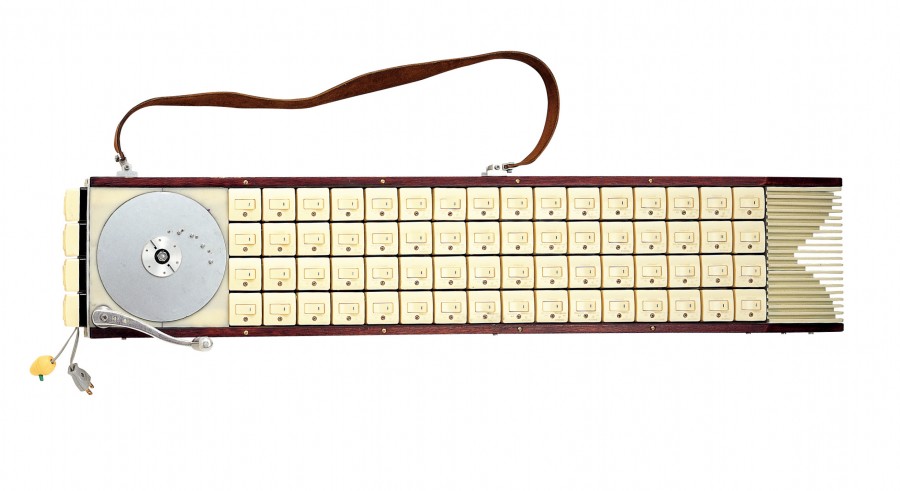 スイッチで打ち込んだリズムを100ボルト電流で出力する、鯉のぼり型手動式リズムマシン。
Manual rhythm-making machine in the shape of a carp. Inputted-rhythm by the switch is output at 100V.
240×1130×223mm / 7.6kg
AC100V 50/60Hz
1993
コイ-ビートのバリエーション
16ステップのコイ-ビートは非常に重く、演奏が困難です。 そこでビギナー向けに8ステップの簡易バージョン「ちっコイビート」を開発しました。
The original 16-step Koi-beat is difficult to play because of its extreme weight, so we have taken the sequencer a step forward and developed the lighter 8-step version, Chick-Koi-beat, for beginners.